Gymboree's Local Legends...
May 25, 2018
*Note: This post contains affiliate links and I will be compensated if you make a purchase after clicking on my links. Also, even though I was compensated for this post, these thoughts were my own honest opinions. I wouldn't advertise something I don't personally love for my own family.*

It's the end of May. The sun is shining. The temps are high. School is out (or almost out!)...
It's the
perfect
time to get outside and make amazing memories with your kids! Even if you homeschool year round, who doesn't want an excuse to take a break and enjoy the summer months outdoors?! There are so many awesome opportunities of things to do locally during the summer. With
Gymboree's Local Legends
campaign, they have challenged us to share how we can become
#locallegends
. Here are a few of our plans...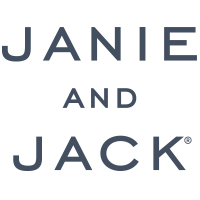 Park Days...
I don't know about your kids, but any day at the park is a good day for my boys. They especially love exploring parks we've never been to! It may sound crazy, but I frequently pull up
Google Maps
just to look for green patches that I'm not familiar with. If they happen to be a park, we're going there! The boys love it!
Vacation Bible School...
I grew up going to Vacation Bible School every year. In fact, not only did I attend the one at my church, but we often attended other local Vacation Bible Schools offered in the area. They can be such fun weeks full of activities kids will never forget!
Pool Days...
We have a neighborhood pool that we try to go to daily if we can. We actually prefer to go at sunset when it's not as busy. By the time we get home, the boys are tired and ready for bed -- total win!
Splash Pad...
Besides the one we have in our neighborhood, our boys love going to the one at the mall and any other we can find. It's endless entertainment!
Summer Reading Program...
Do you participate at your local library? We LOVE ours! Not only do the prizes provide a fun incentive for my boys to read, but the events throughout the summer are so fun! One of our local libraries is hosting a
Star Wars
day this Saturday. We'll definitely be there! I'm all about fun, FREE, entertainment!
Beach Days...
We're blessed to be within an hour of the beach here in Southern California. Whenever we get a chance, we love packing a picnic and enjoying the beach! To be honest, none of us are big into actually swimming in the ocean -- hello! Have you seen
Jaws
?! Ha. However, we love the waves. I could lay there and just enjoy the smells and sounds of the beach -- so relaxing! We also love checking out the local tide pools! If we go at the right time, there are volunteers from a local non-profit that will teach you all about the local wildlife. I joke that we can call that "science" for the day, ha. I guess that's what you get when you homeschool -- mom's always thinking of how you can incorporate school into everything, ha.
Family Hikes...
Now that my youngest is oldest enough to handle a little hiking, I hope to get us out on the mountains a little more. We live close to several great hiking spots, so it's the perfect excuse to get out there and explore! The boys can learn so much and it can be a great workout!
Water Balloon/Gun Fights With Friends...
The boys both own
Super Soakers
now. It's the perfect excuse to meet friends at a park and cool off with a little water fun! Plus, I love that you can buy bags of water balloons for a buck at the
Dollar Tree.
It doesn't have to get expensive, but it's definitely something the boys will remember!
Art...
Over the school year, we had lots of well-intended plans of doing art -- LOTS of art! However, by the time we finished book work and got to our various planned activities, we never really got around to doing much in the way of art. I'm rather sad about that, but I hope to make up for it this summer. I had ordered a kid's pottery wheel and several paint sets that my son is SUPER excited about using soon! He has all sorts of ideas of what gifts he's going to make for people, ha. I have no doubt we'll be spending many afternoons doing that.
*****
That's just a few of the fun activities that we plan to do. I absolutely love that
Gymboree
is hosting such a fun campaign!
If you plan on staying local, what will you do with your family that will make you a
#locallegend
?